JOE DIGIORGIO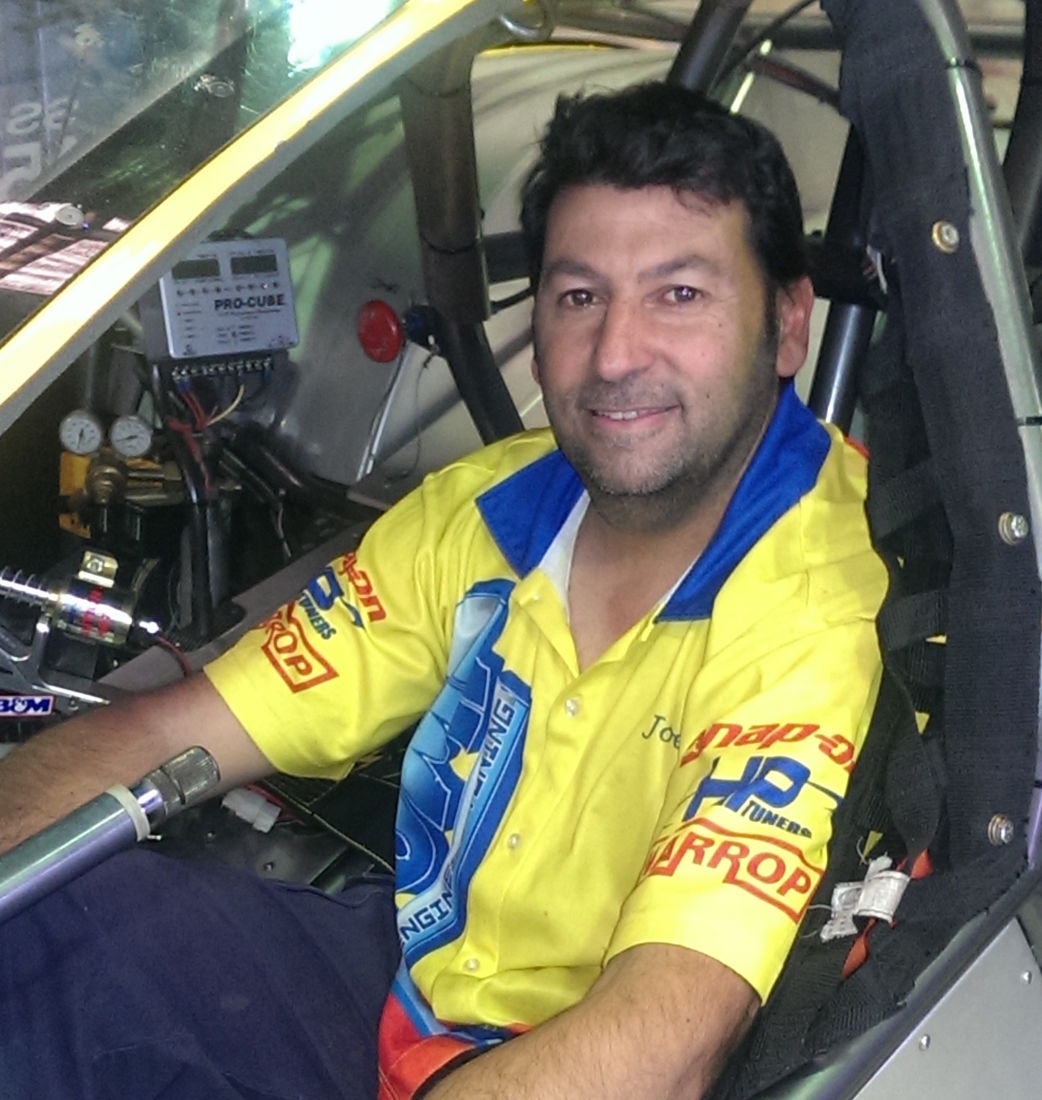 Joe DiGiorgio is the owner of Hi Comp performance. Twenty five consecutive years in the trade, and sixteen years running Hi Comp performance, there isn't much he can't do when it comes to your car. Dyno tuning EFI and carby cars, race engine building, cylinder head porting, servicing, repair and diagnosing is all in a days work for Joe. His dedication to giving you the best possible service has become his life's work. Joe knows that your car is more than just the sum of its parts. He is ready to take your car to the next level, if only just a small job like a camshaft change or project managing an entire rebuild for street or race, Joe can, and will help you and your car realize your full potential.
JOHANN DIGIORGIO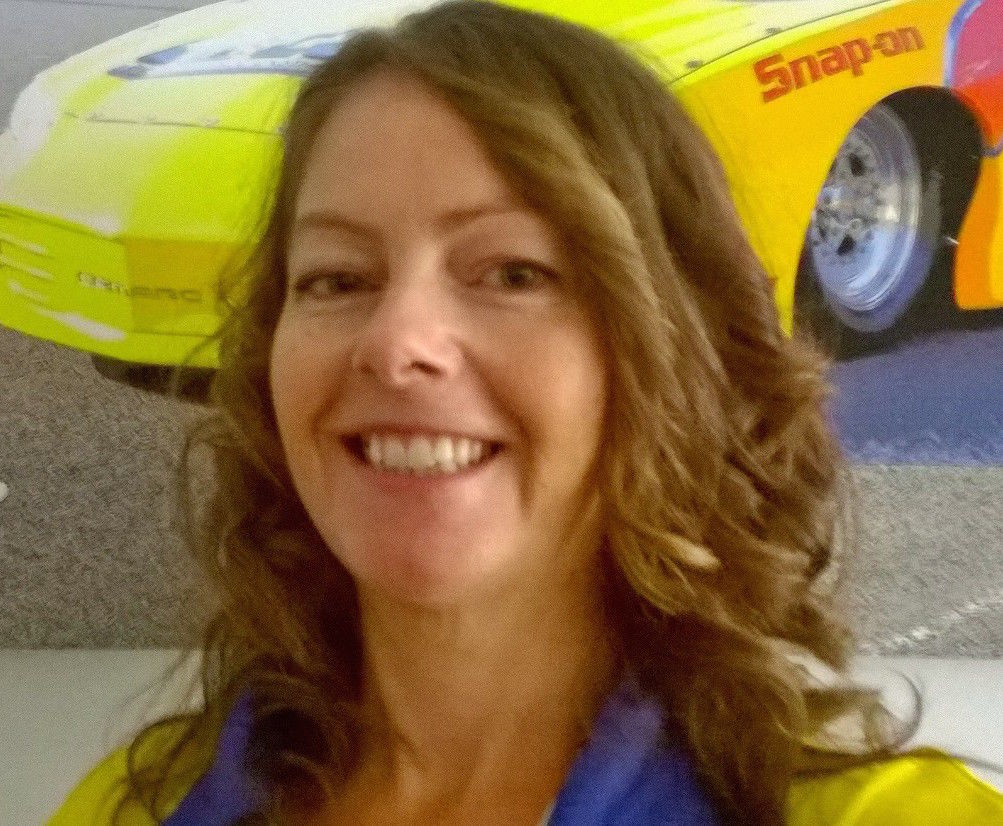 Johann is Joe's wife of 19 years and without her support Hi Comp wouldn't exist. Working in partnership with her sister Karen, she's responsible for even further behind the scences administration. She is also a great suppoter of Hi Comp's racing efforts and Hi Comp's biggest fan. Johann also comes to the track whenever possible to support our team.
KAREN SEGUNA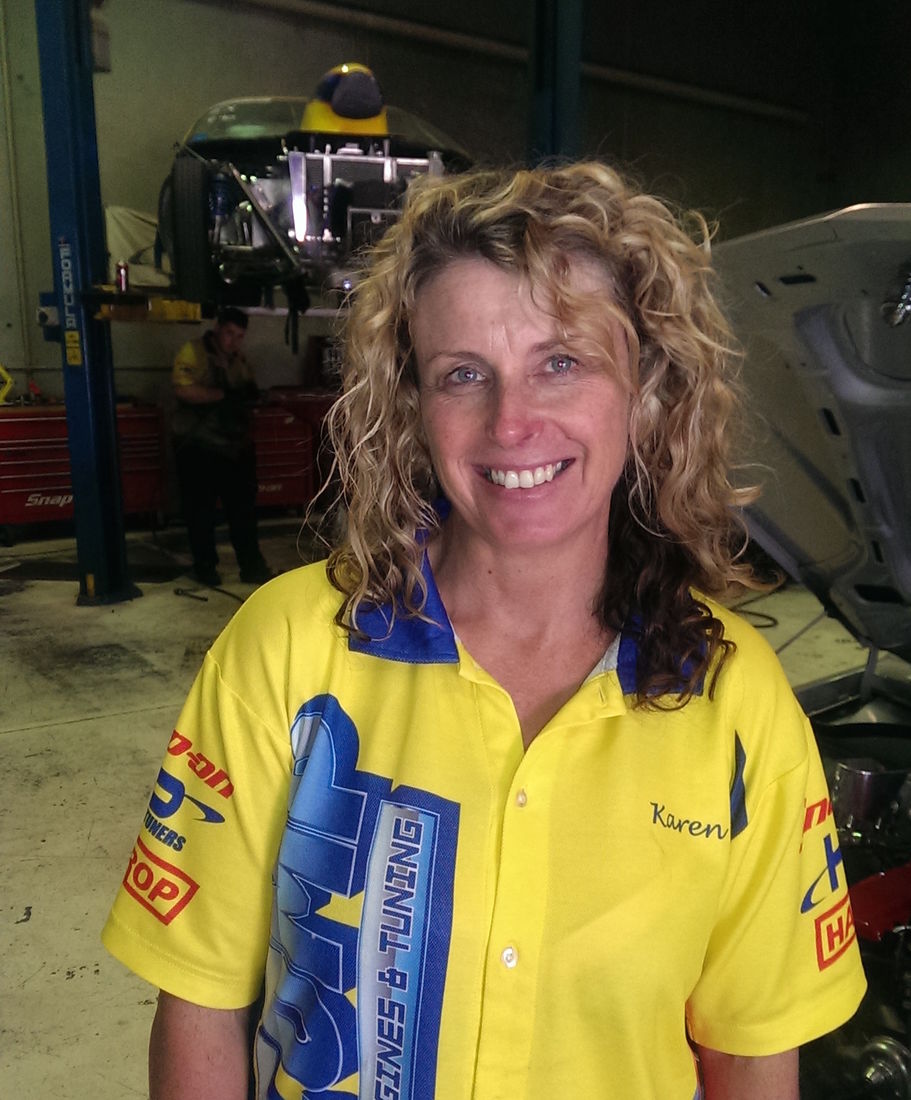 Karen is a family member as well as a member of the Hi Comp team. You will most likely speak to her on the phone if you ring up the workshop. Karen does a great job of workshop administration and insures that everything behind the scences runs smoothly. She's also an enthusiest who is always happy to see our regular customers and their awesome cars. Karen enjoys joining the boys on race day to support the Hi Comp team with racing their comaro.
BRENDON TAYLOR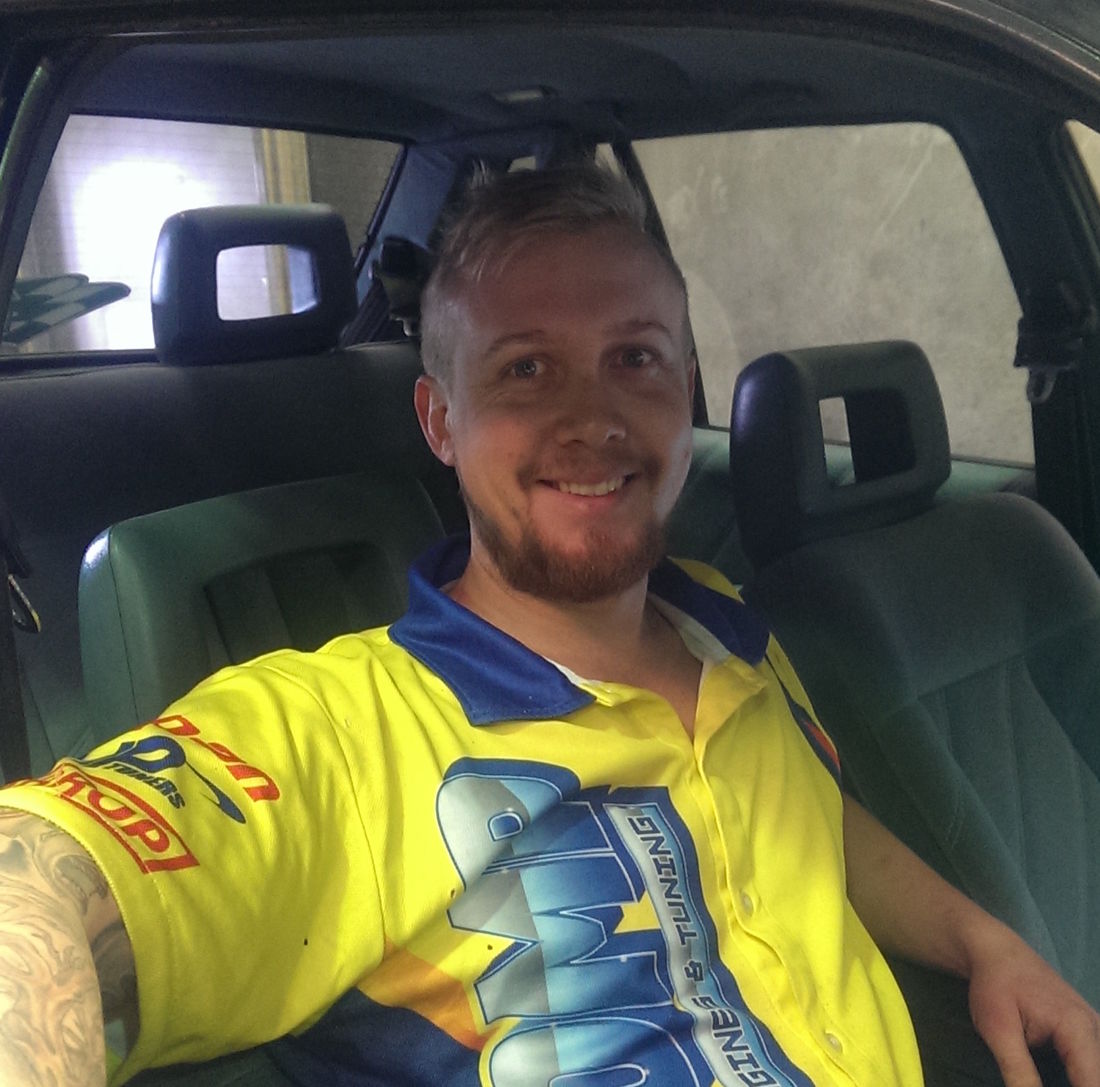 With eleven consecutive years in the trade and having done his entire apprenticeship with Holden, there isn't much Brendon doesn't know about commadores and the LS series engine in particular. Brendon brings to Hi Comp years of tuning and modification experience with LS engines from camshaft and super charger knowledge to the inner workings of the naturally aspirated power plant. Brendon is a commadore enthusiast but is equally at home with any engine you may wish to modify and get the most out of. Brendon is ready and willing to help you with your modification plan.
JESSICA SIMMONS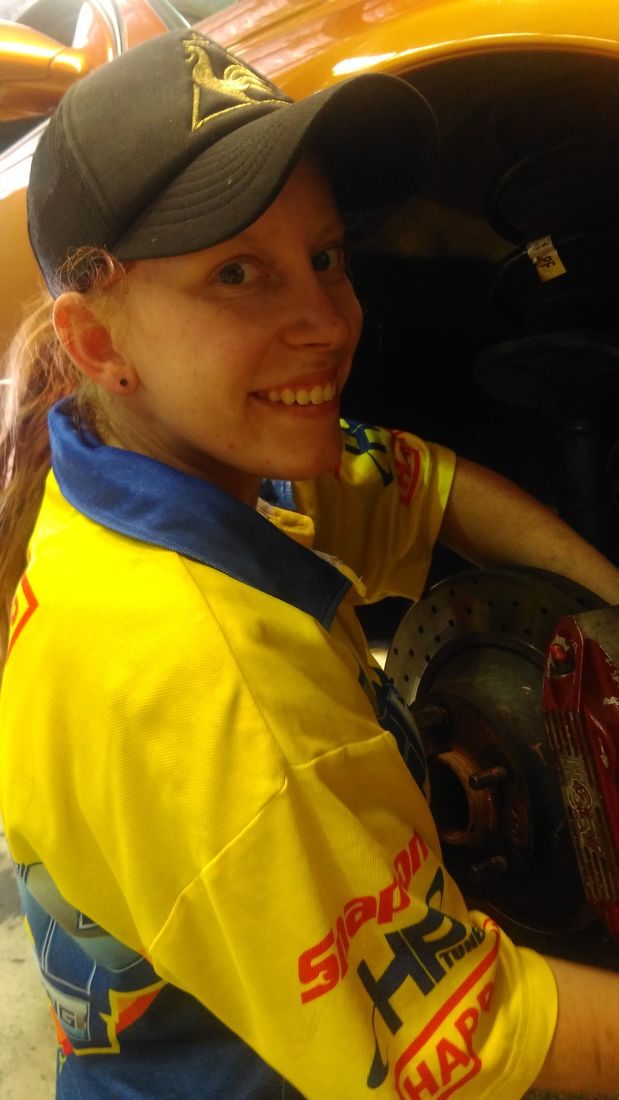 Jessica Simmons "The J Train", is Hi Comps newest apprentice. Jessica is in her third year and is very enthusiastic about performace vehicles of all types. She is a Holden V8 girl at heart and loves everything LS. Her determination and drive always amaze us and these traits have seen Jessica learn fast and get things done with great pride in her work. We are happy to have Jessica with us and she has become an important part of the Hi Comp team. Jessica is currently racing our 11 second Honda Civic but will soon step up to drive our 8 second Camaro.
CHRIS VELLA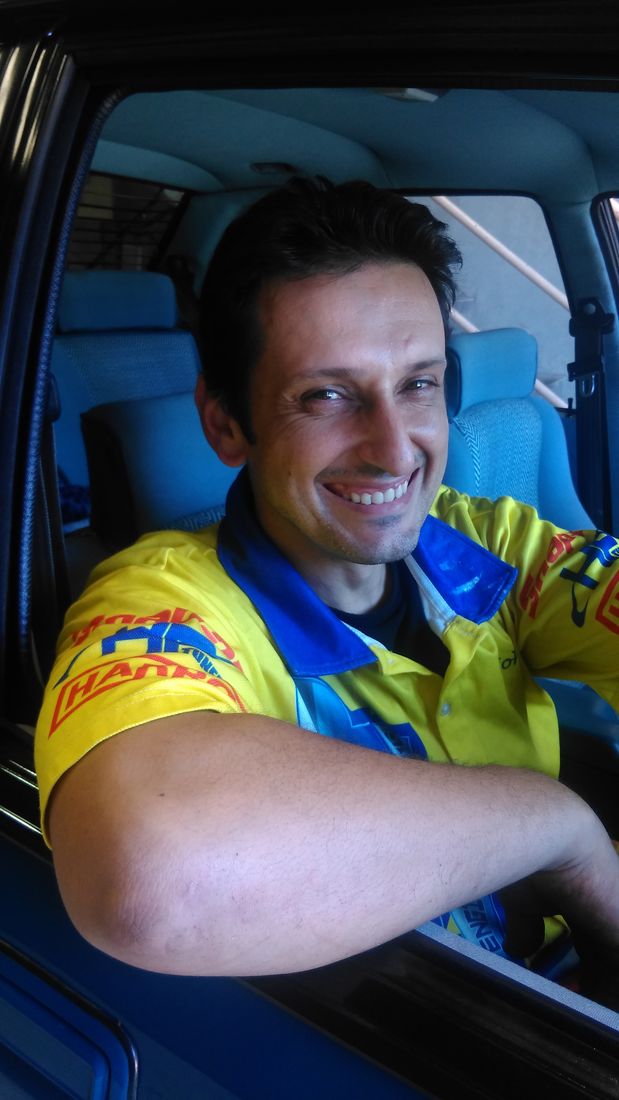 Chris Vella is a fully qualified tradesman with 12 years experience in the trade, completing his apprenticeship at Landrover. There isn't much Chris doesn't know about old school vehicles, carburettors and early EFI systems. He is equally at home on late model cars and is a wiz with electrical and also has a background in IT. Chris is a rotary enthusiast. He also enjoys old school Falcon muscle cars, being able to tune carburettors and aftermarket EFI systems.